Maritime expertise around the world
With expertise acquired during operations in various countries, MARINE TECH experts decided to use this experience to design efficient, reliable and robust USV (Unmanned Surface Vehicle) or UHV (Unmanned Hybrid Vehicle) type tools to carry out operations at sea that were previously reserved for conventional ships.
Designed for operations requiring the deployment of remote sensors, the RSV and UHV MANTA are capable of carrying out hydro-oceanographic missions as well as site and structure inspection and surveillance missions.
Our offer
Design and manufacture of a range of marine drones: RSV and UHV Manta
Maintenance and project assistance.
Rental of UAVs with or without sensors.
Training of operators.
A simple and compact multi-mission platform
Developed as an autonomous USV (Unmanned Surface Vehicle), the RSV can operate several pieces of equipment and sensors simultaneously, while freeing itself from conventional means (ship and crew).
Performance
The RSV is a reliable solution capable of carrying out missions in open seas, coastal areas or difficult zones (shallow waters, oil fields, etc.). And thanks to the latest generation of electric batteries, the system offers an autonomy of 24 hours, with the possibility of increasing it to 48 hours.
Discover the range
The RSV is available in several versions for different uses:
the RSV Dolphin, for operations in calm waters,
the RSV Orca, for coastal and offshore operations,
the RSV Sea Observer and RSV Sea Observer Compact, for offshore operations and remote ROV deployment
the RSV ScanDrone, for offshore operations with ROV deployment and remote aerial drone.
Download the brochure.
A new generation hybrid drone
Designed as an autonomous USV and AUV, the MANTA UHV is capable of surface, sub-surface and underwater missions.
Performance
The UHV MANTA is a technology capable of carrying out surface and sub-surface missions, thus overcoming sea state conditions
Download the brochure.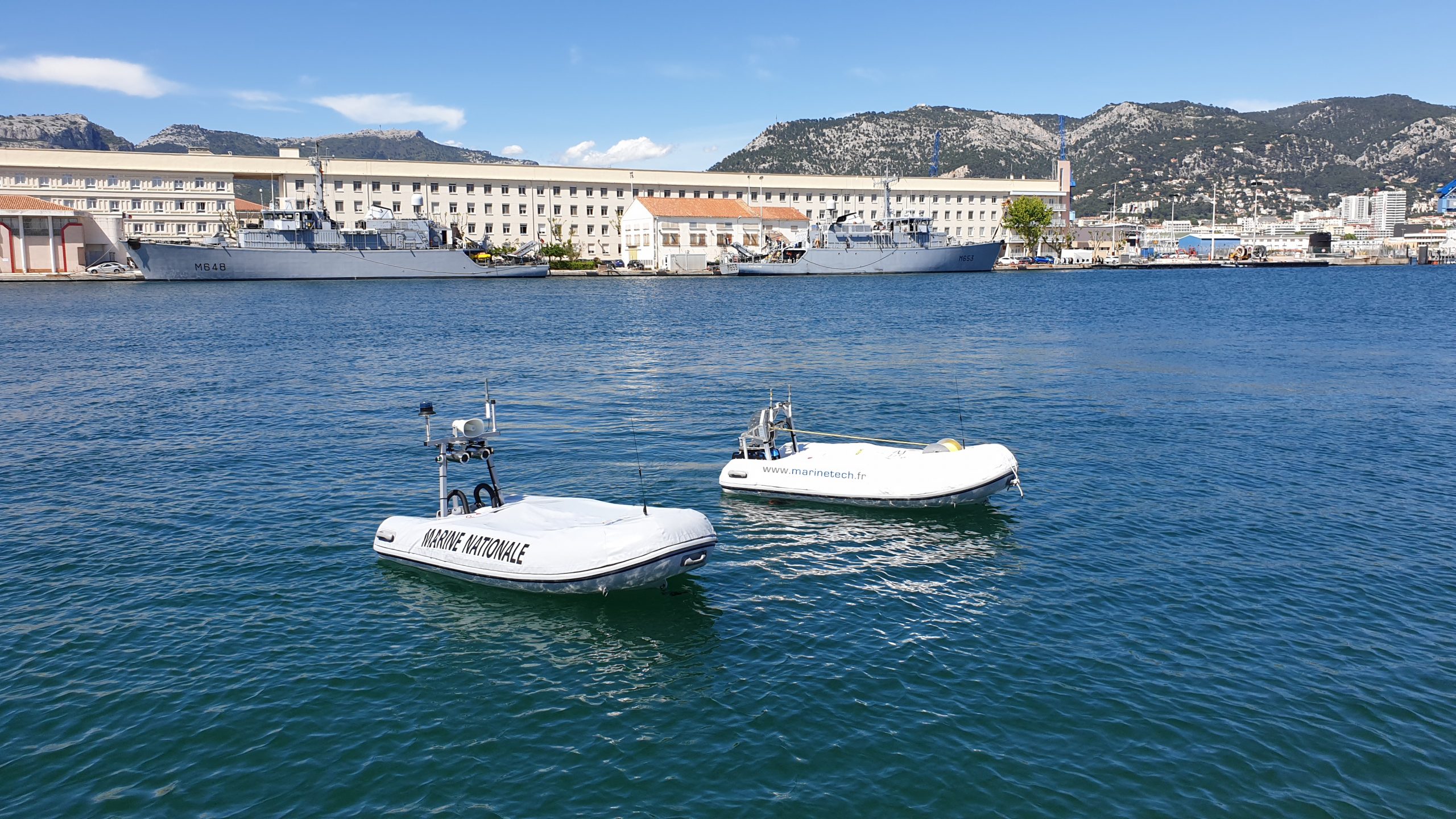 SURVEILLANCE AND SECURITY
The RSV is positioned as a stand-alone surveillance and security tool. Optionally equipped with a high resolution camera and infra-red vision, the RSV is an alternative to conventional nautical means for the protection of ports and the surveillance of difficult to access areas.
Real-time data transmission to a command centre allows the user to keep a distance from an event while having a detailed view of the perimeter.
In manual mode, radio guidance gives the operator total control, while autopilot mode allows for programmed missions and/or dynamic positioning.
Possible missions :
Remote area surveillance
Data acquisition in hostile environments, anti-pollution assistance
Port protection
Detection of underwater activities (pipe, mines …)
Coastal reconnaissance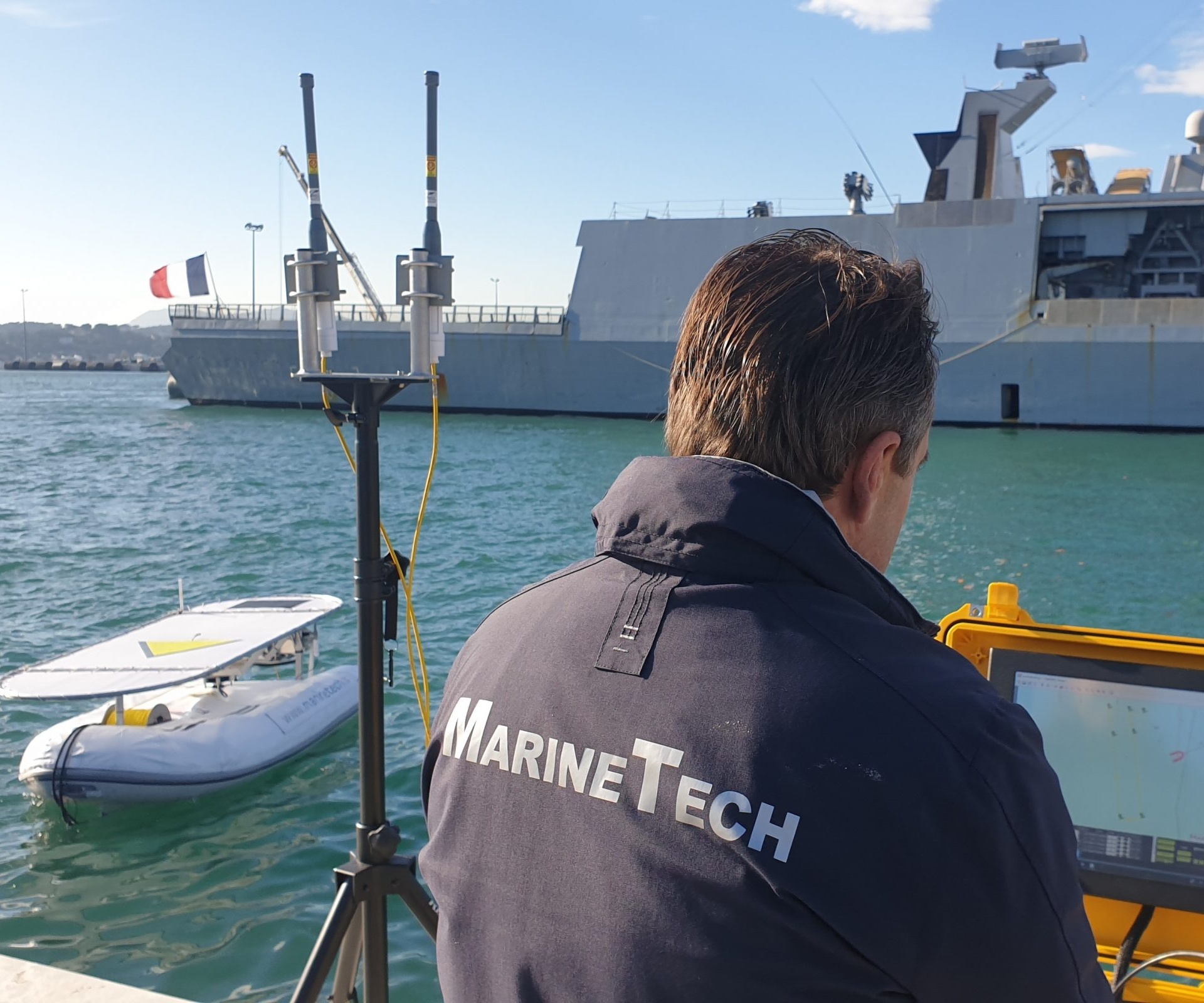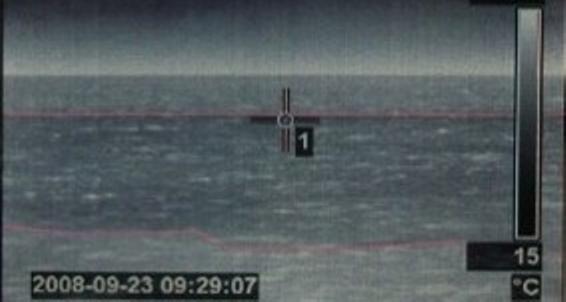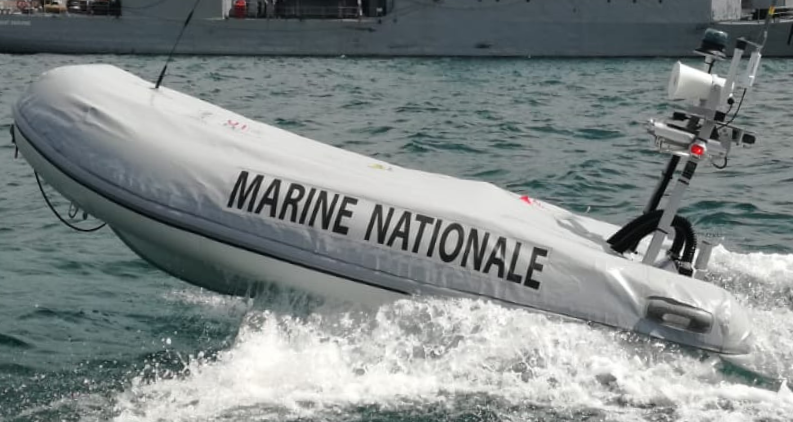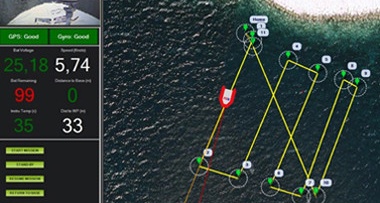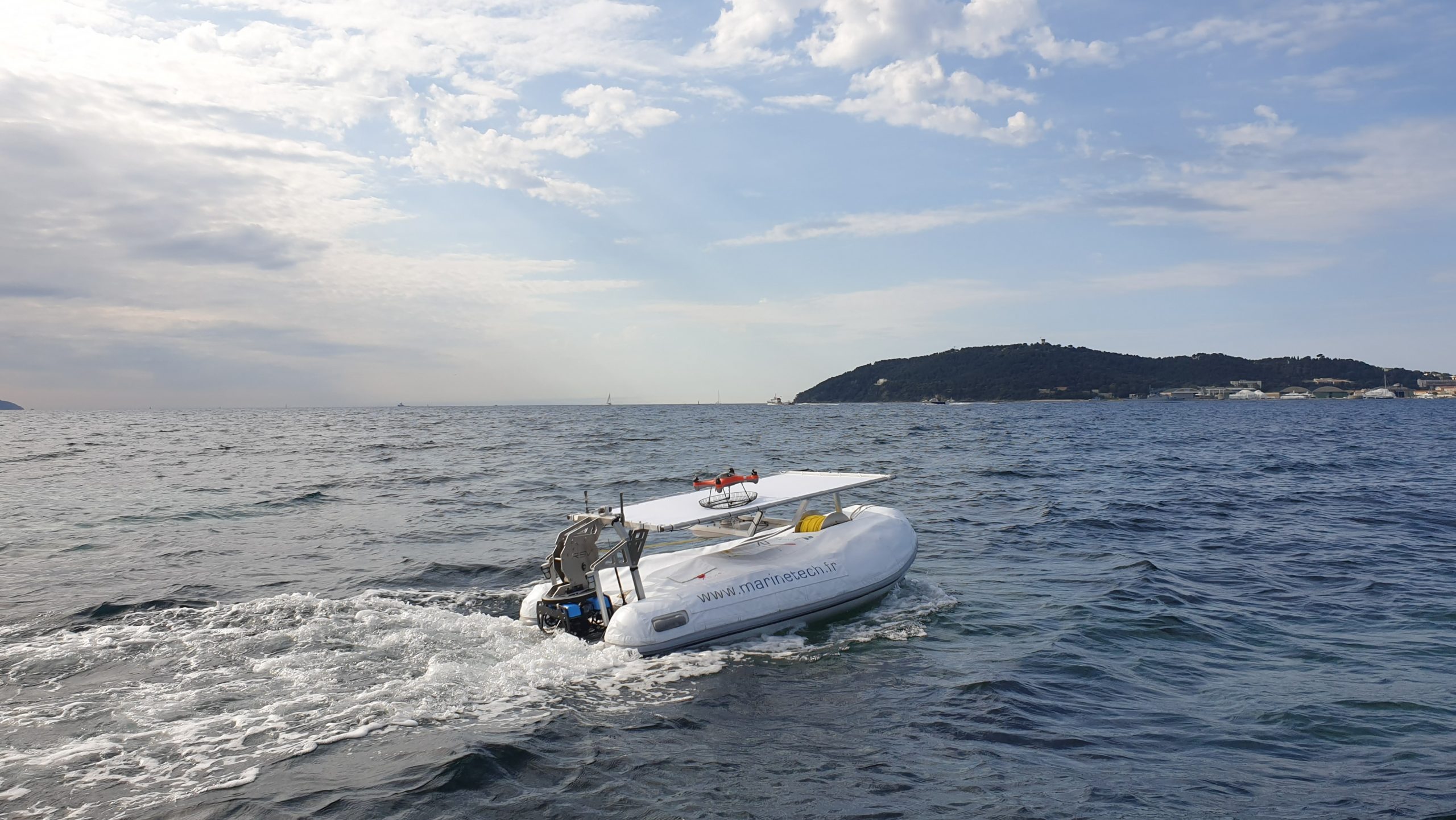 The RSV is a platform that can be equipped with multiple sensors: RTK GPS, side scan sonar, single or multibeam sonar, current profiler, laser lidar scanning, etc. to assist marine works and hydro-oceanographic studies.
Equipped with an ROV and an aerial drone, the RSV can perform aerial or underwater inspections of structures.
The RSV is an economical alternative compared to traditional manned means.
Possible missions :
Aerial and underwater 3D scan
3D digital twin
High resolution 2D/3D bathymetry
Sediment profiles
ROV deployment up to 200m
Deployment of an aerial drone up to 150m
Measurement of salinity, currents, etc.
Detection of wrecks, pipelines, mines, etc.
Measurement of atmospheric contaminants (gases, chemicals)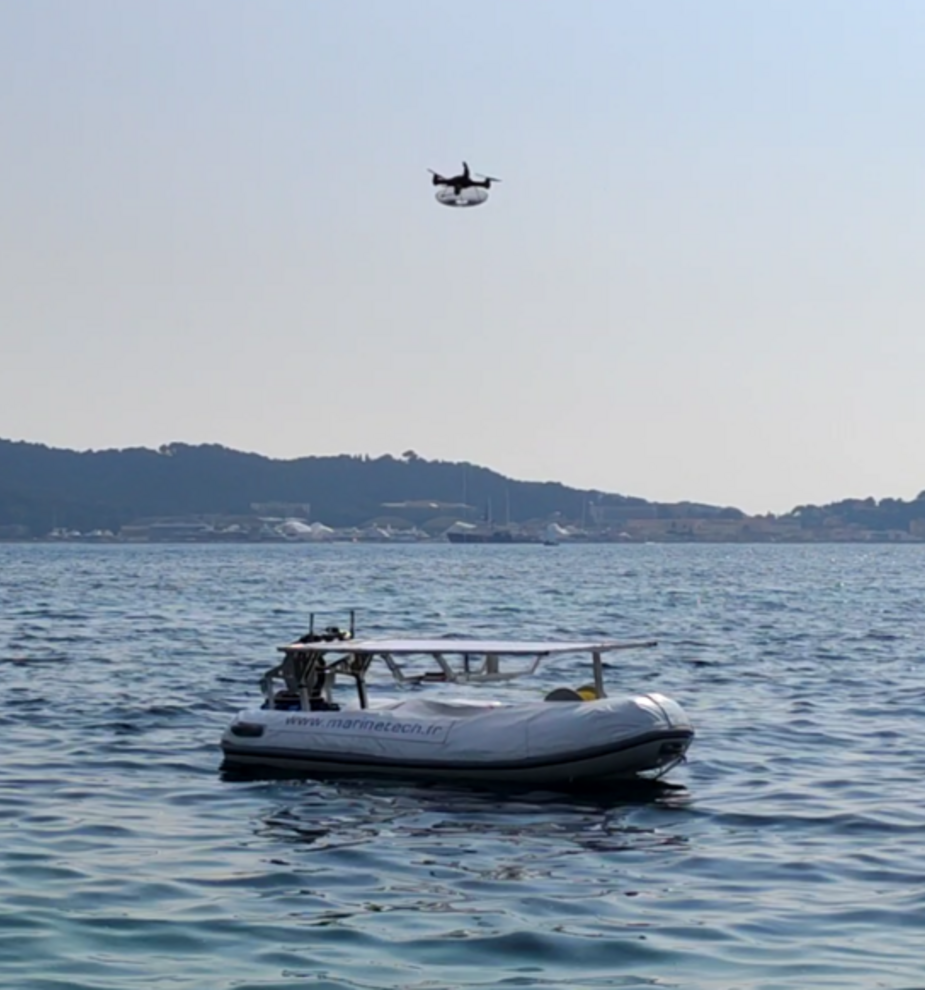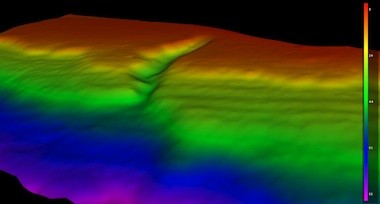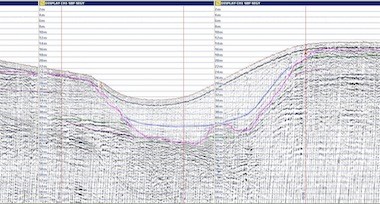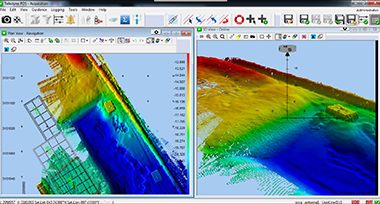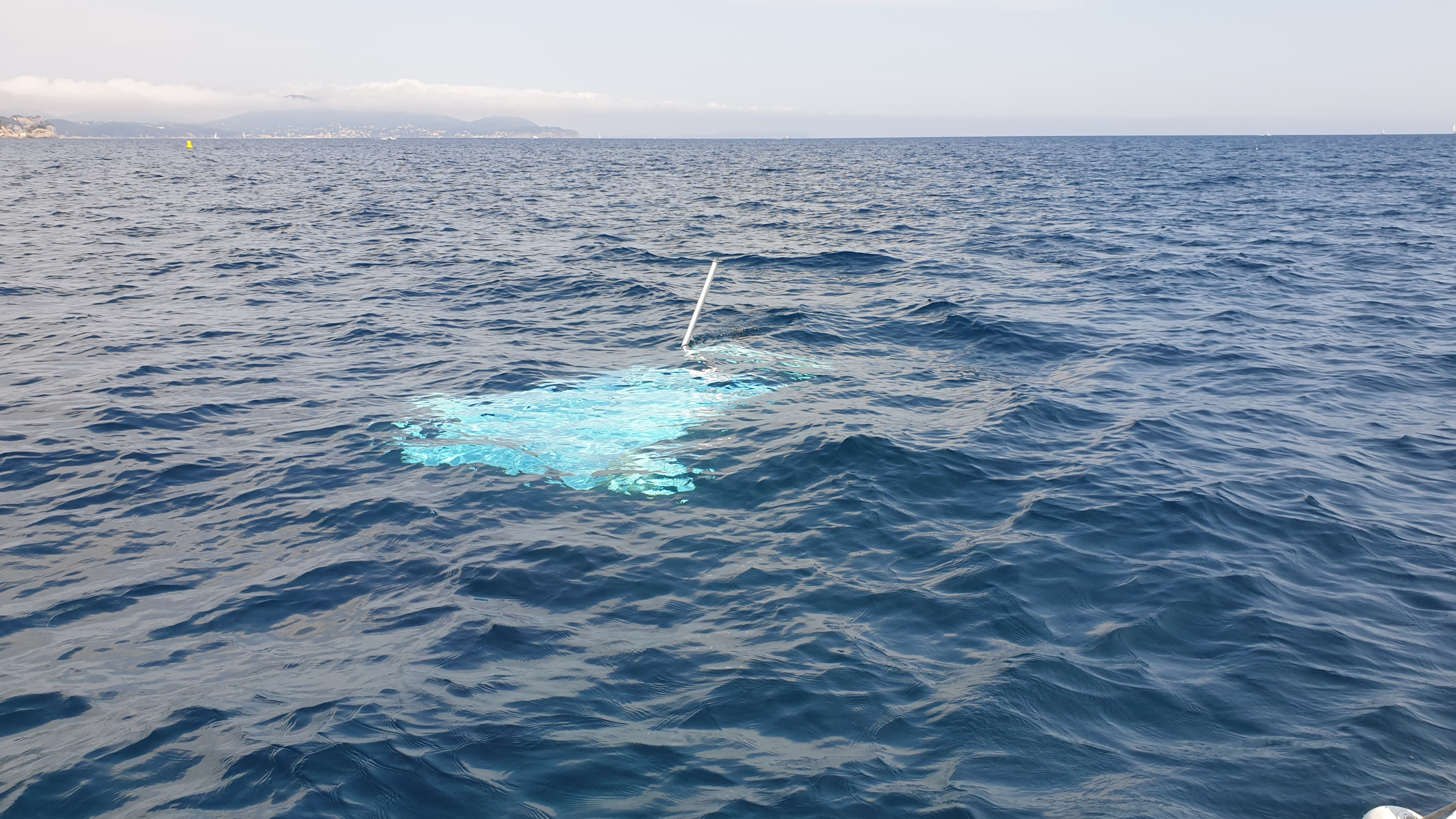 The UHV MANTA (Unmanned Hybrid Vehicle) is a new-generation multi-media UAV designed to carry out missions both from the surface and underwater. Capable of carrying additional payloads in addition to multiple sensors: side scan sonar, multibeam echosounder, current profiler, hydrophone and HD cameras, etc., the UHV MANTA is aimed at the oceanography, naval defense and surveillance markets.
L'UHV MANTA à été conçu pour effectuer des missions et travaux maritimes en grande profondeur jusqu'à – 6000 mètres.
Specifications :
Surface / sub-surface / AUV navigation down to -6000 M
Payload transport 300 liters / 80 kg
Control in autopilot or supervised mode
Autonomy of 8h Navigation speed : 6 knots
High resolution 2D/3D bathymetry
Sediment profiles
Measurement of salinity, currents, etc.
Detection of wrecks, pipelines, mines, etc.
Measurement of atmospheric contaminants (gases, chemicals)