Over 20 years of experience in marine operations …
Created by the founders of Nymphea Environnement, MARINE TECH develops the following activities:
– Exploration and production of submarine freshwater springs.
– Engineering and production of marine drones for oceanography.
– Marine pollution response.
MARINE TECH, responsiveness to environmental challenges for the future.
The size of the Company and its involvement in continuous process of quality management, research and development, enable Marine Tech to provide innovative, efficient and cost effective solutions in a very short time.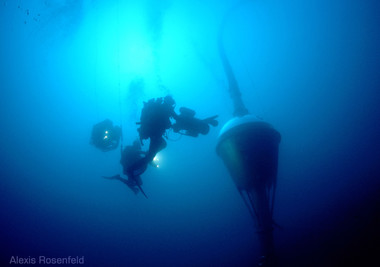 Marine Tech has won the competition in 2017 Var Terre d'Innovation in the category "Water, Energy, Environment" supported by EDF, une Rivière un Territoire Durance Méditérranée.
This award recognizes the research and development HELIO: Innovative solution for producing drinking water from seawater using 100% renewable energy.
A HELIO farm is currently running in our facilities in Southern France. Do not hesitate to contact us to visit this farm.