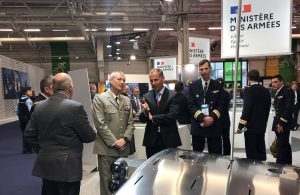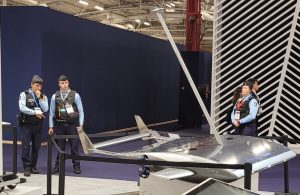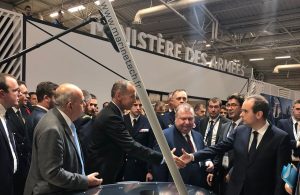 Unveiled at the beginning of the summer during Operation I-Naval in Toulon, the UHV MANTA, both USV and AUV, was visible on the stand of the Ministry of the Armed Forces throughout the EURONAVAL exhibition in Paris, Le Bourget.
On this occasion Marine Tech, the DGA – Directorate General for Armaments and the Defense Innovation Agency had the pleasure of presenting in more detail the UHV MANTA, a unique drone redefining the standards of surface operations and of great depth.
Marine Tech also had the honor of welcoming and presenting this new generation drone to the Minister of Defense (Sébastien Lecornu), to the Chief of Staff of the Armed Forces (Thierry Burkhard), to the Director General of the (Emmanuel Chiva) and the director of the Defense Innovation Agency.
This event was an opportunity to present the new strategic alliance between Marine Tech and Hologarde (ADP Group) which gave birth to the MarineGarde solution, a solution as complete as it is unique for 3D protection (air/surface/underwater ) of sensitive sites. With a first objective, the 2024 Olympics.