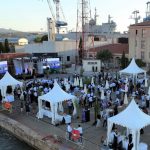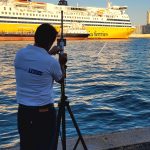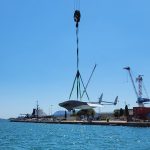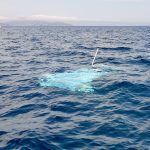 Marine Tech presented its latest drone innovation at Operation I NAVAL 2022 on Thursday, July 7, 2022 : the MANTA UHV.
The MANTA Unmanned Hybrid Vehicle is a multi-media drone designed to carry out missions from the surface as well as underwater. Capable of carrying additional payloads in addition to multiple sensors: side scan sonar, multibeam echosounder, current profiler, hydrophone and HD cameras, the UHV MANTA is aimed at the naval defense and surveillance markets as well as oceanography and marine works.
During a live demonstration at the end of the event, the first prototype of this technology was unveiled. Marine Tech would like to thank the DGA – Direction Générale de l'Armement, the Defense Innovation Agency, the University of Toulon, TVT Innovation, the South Region – Provence-Alpes-Côte d'Azur, Toulon Provence Méditerranée, the GICAN as well as all the partners who have allowed us to present the fruits of our latest work in ocean exploration
Discover the UHV MANTA.